Blog
The Whole Life Tariff – Does Life mean Life?
posted on July 29, 2013
There are just shy of 50 prisoners who are serving what is known as a "whole life tariff" (WLT) in the UK. They include murderers of infamy and notoriety such as Ian Brady, Jeremy Bamber and Rosemary West. A recent decision by the European Court of Human Rights is of signal importance, both legally and politically.
Our Judges have the power to impose a whole-life tariff (WLT) on the most serious and dangerous of criminals. Frankly, you would expect it. The recent question for the court was whether or not such inmates should be given the opportunity to show that they have reformed during their prison terms and therefore be able to "earn" the right to be released. The Strasbourg court has long accepted that if a state wants to lock someone up for life, then that is none of its business. Just over a year ago the ECHR ruled that a WLT did not amount to inhumane treatment. The Final Chamber of the ECHR (a kind of Appeal Court) has however now ruled that although a state can keep someone locked up for punishment, deterrence, public protection and rehabilitation, it cannot deprive such prisoners of the right to argue for release on the basis that they have, as a matter of fact been rehabilitated. Legally, this is an easy conclusion to come to. If one of the purposes of a custodial sentence is to "encourage" rehabilitation it seems slightly absurd to insist on incarceration after that purpose has been achieved. As a matter of logic, rehabilitation is commensurate with public protection and deterrence. Politically however logic is of little relevance. That is because punishment and retribution are not reducible to logic. They are not even reducible to justice. In the eyes of the public it is much more important for the state to take steps to protect its citizens rather than give them opportunities to atone for offences. Politicians know this.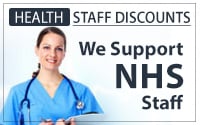 Bastian Lloyd Morris LLP is a Limited Liability Partnership and is authorised and regulated by the Solicitors Regulation Authority. Registered in England under company no: OC329737.