Blog
SHOULD WOLF-WHISTLING REALLY BE A HATE CRIME?
posted on July 25, 2016
For no reason, other than it can, one English police force has decided to categorise wolf-whistling as a hate crime. A man whistling at an attractive woman may well be irritating, if not infuriating, and it is certainly not "politically correct" to do so in these enlightened times, but it is not, under any analysis, a hate crime.  The practice originates from the Royal Navy where sailors would whistle the General Call to alert each other to the presence of an attractive woman nearby. Whilst we are on the subject of Political Correctness, it does not appear that the force in question considers it to be a hate crime for a woman to wolf-whistle at a man, or for a man to whistle at another man, or indeed for women to whistle at each other. This is a curious state of affairs, because there is no legal or even logical basis upon which the "crime" of unwanted attention can be ignored according to the sex of the "whistler" or the object of his attention. However, the real issue is that we do not live in a society where people wolf- whistle at others because they hate them. For decades it was seen as a largely harmless, if admittedly sometimes slightly embarrassing or almost always un-solicited compliment. Even if we cannot go back to those halcyon days maybe the police force in question should just concentrate on the real hate crime categories. Those are race, religion, sexual orientation, disability and gender identity. Domestic violence has always been in a category of its own.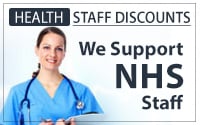 Bastian Lloyd Morris LLP is a Limited Liability Partnership and is authorised and regulated by the Solicitors Regulation Authority. Registered in England under company no: OC329737.