Contact BLM
Address:
Sovereign Court
Witan Gate East
Central Milton Keynes
MK9 2HP
Telephone:
+44 (0)1908 546 580
Fax:
+44 (0)1908 546 589
Out of hours domestic
violence advice line:
0845 450 1281
DX Address:
DX 31429 CMK
Carol Lloyd-Morris is the
person in charge of handling
Complaints.
If your Complaint is
not resolved within
the Firm you can now
contact the
Legal Ombudsman at:
Legal Ombudsman
PO Box 6806
Wolverhampton
WV1 9WJ
Tel: 0300 555 0333
Website:
www.legalombudsman.org.uk
Email:
enquiries@legalombudsman.org.uk
Alternatively, use the contact form below: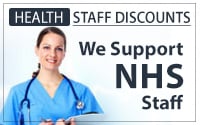 Bastian Lloyd Morris LLP is a Limited Liability Partnership and is authorised and regulated by the Solicitors Regulation Authority. Registered in England under company no: OC329737.