International Family Law in Milton Keynes
Bastian Lloyd Morris
With borders seemingly getting nearer every year and the cosmopolitan mix of our society, the prospect of there being an 'international' element to your family affairs becomes more and more real.
Child Abduction – Out Of Hours: 0845 450 1281
Divorce/Financial Settlement – contact Mayuri Sarathchandra
We're on your side!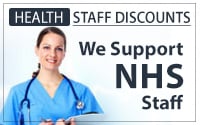 Bastian Lloyd Morris LLP is a Limited Liability Partnership and is authorised and regulated by the Solicitors Regulation Authority. Registered in England under company no: OC329737.