Latest News
I Don't Love You Anymore – Whose Fault Is That?
posted on June 2, 2014
Divorce clients are often surprised to learn that the concept of 'fault' is of limited use in English matrimonial law. Although it is true that 2 of the grounds upon which a divorce may be pursued have a passing intellectual reference to fault (adultery and unreasonable behaviour), fault is of no practical relevance to the division of matrimonial assets unless it would be inequitable to disregard a party's conduct (it usually isn't). Only 2% of divorces in the UK are fully contested.
Parties may divorce after 2 years if they have not lived together as a couple for that period of time and both agree that the marriage has completely ('irretrievably') broken down. Parties may divorce after 5 years without the consent of the other if they have not cohabited during that time. Divorce may also be pursued upon the basis of 'desertion.' Parties must have been married to each other for at least a year before they may be divorced, which means – as a matter of logic – that partners who wish to divorce after that time but before the second anniversary of their marriage must either prove adultery or unreasonable behaviour. Any desertion must endure for at least 2 years. Adultery is easily defined as sexual intercourse with anyone apart from your lawful spouse. Curiously adultery can only be committed with a member of the opposite sex. Same-sex etra-maritial sexual relations are considered in law to be unreasonable behaviour.
Unreasonable behaviour is any act or series of acts which cannot reasonably be expected to be tolerated. Whilst it is not necessary to set out every possible allegation of unreasonable behaviour it would be prudent to include allegations that are sufficiently serious or sufficiently numerous (say 4 or 5) so as to satisfy the court that the legal test has been met. However even 'anaemic allegations' may be sufficient if both parties have in effect agreed that the marriage has irretrievably broken down. Specific examples of unreasonable behaviour are often agreed between divorcing couples, but it would be wise to seek professional advice before agreeing to water down a true allegation simply on the basis that offence may be caused.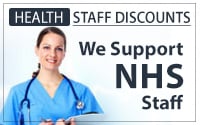 Bastian Lloyd Morris LLP is a Limited Liability Partnership and is authorised and regulated by the Solicitors Regulation Authority. Registered in England under company no: OC329737.