Latest News
Is Justice Delayed, Justice Denied?
posted on December 4, 2014
Police Bail has been the subject of public and political scrutiny recently. On the one hand our police need a 'mechanism' which allows them to investigate allegations thoroughly and in a way that is proportionate to the nature of the allegation, commensurate with available resources; on the other hand suspects need to know, sooner rather than later, what if any court proceedings they will face and the precise nature of the charges. The balance is an important one because the presumption of innocence is a rebuttable one and police bail is based on the assumption that there is no smoke without fire. Both positions need to be looked at with a critical eye. It is a moot point whether justice delayed is justice denied however. The concept of police bail was introduced in 1984. Originally it only imposed an obligation for suspects to return to the police station after a certain period of time, whilst they 'assisted' police with their enquiries. However in 1993 police acquired the right to impose conditions on bail. An example of a typical police bail condition is one which restricts the suspect from contacting certain witnesses, or going to certain places, pending further enquiries. This forms the subject matter of the debate – why should suspects be held in a restrictive legal limbo for weeks, often months and sometimes even years? The short answer is they shouldn't. The current guidance to police does not permit conditional bail whilst 'lengthy investigations' are undertaken. Suspects in that category should either be released without bail or released on unconditional bail. The problem with 'guidance' however is that it's not 'the law.' The suggestion is that conditional police bail should be limited to 28 days unless an extension has been granted by a court. Currently there are 70,000 people on police bail, approximately 6,000 of whom have been on police bail for more than 6 months. Some have been on police bail for more than 3 years.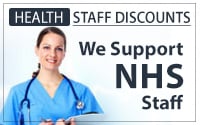 Bastian Lloyd Morris LLP is a Limited Liability Partnership and is authorised and regulated by the Solicitors Regulation Authority. Registered in England under company no: OC329737.