Latest News
HISTORICAL SEX ABUSE CASES – ABUSE OF PROCESS OR PROCESS OF ABUSE?
posted on April 7, 2015
Victims of domestic and sexual abuse often find it difficult to 'move on' until 'justice has been done.' Recently this has become conflated with the quest to 'bring closure' to victims as the State comes under increasing and almost intolerable pressures to prosecute cases which involve historical allegations. Obviously, the age of a crime should never be used as an absolute defence, (or even as mitigation) but as a matter of straight logic there must be times when an 'old' allegation amounts to an abuse of process at best and a miscarriage of justice at worst. Memories fade, not only for the perpetrator and the victim, but for supporting, corroborative or contemporaneous witnesses as well. Why something was written, done or said 30 or 40 years ago may well, quite literally, change with the times. These are imperatives which may negatively impact on the right to a fair trial. History was made recently when a 91 year old became the oldest person ever to start a prison sentence for the first time. Although some of the allegations against him dated back to over half a century, the former teacher was convicted of indecent assaults against young boys. Some of his victims are themselves now grandfathers or even great grandfathers. A 95 year old former headmaster has now been charged with sex offences which date back more than 50 years. His trial is not even until January next year. The advanced age, frailty or infirmity of a defendant should never dampen the fervour of achieving justice so long as justice prevails in the end. In many cases however this will be a 'big ask'. In some it will simply not be achievable.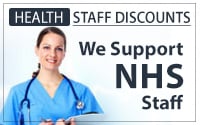 Bastian Lloyd Morris LLP is a Limited Liability Partnership and is authorised and regulated by the Solicitors Regulation Authority. Registered in England under company no: OC329737.