Latest News
STAB ALL THE LAWYERS AND ASK THEM TO SMILE!
posted on June 9, 2015
In Guidance recently issued, 'lawyers' (solicitors, barristers and legal executives) have been admonished to adopt a 'professional, co-operative and courteous approach' when dealing with litigants in person (LiPs). This comes perilously close to teaching grandmother how to suck eggs! In which part of the country is there a band of lawyers who subscribe to the view that aggressive, cantankerous discourtesy is likely to bring the best results? Curiously, the document also encourages lawyers not to use technical language or jargon, which may lead to confusion. The authors have obviously never dealt with (or possibly even seen) an LiP. If they had they would already know that LiPs are extremely adept at ridiculing and then dismissing legalese, with a metaphorical flick of the wrist. Use of even the most basic legal terminology is often 'politely' greeted with a request to speak in English! The need for the Guidance is said to rise from the fact of the growing number of people who now resort to 'DIY justice.' The principles promoted also apply when dealing with Mckenzie Friends – the 'supporters' who LiPs now employ instead of lawyers. Talk about stab in the back! Ironically, in recent weeks both the High Court and the Bar Council have commented on the inappropriate use of, or the inappropriate behaviour of McKenzie Friends. In one case a McKenzie Friend was censured for calling a lawyer a 'lying slag.' Maybe the 28 page document should be re-titled and given to LiPs and Mckenzie Friends instead!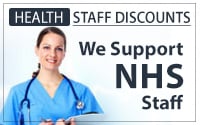 Bastian Lloyd Morris LLP is a Limited Liability Partnership and is authorised and regulated by the Solicitors Regulation Authority. Registered in England under company no: OC329737.