Blog
BOFFINS BRING BAD NEWS AGAIN!
posted on November 21, 2016
I have to say that being a lover of food (if not quite a connoisseur) I was both alarmed and disappointed – distressed even – that boffins are now suggesting that the traditional Sunday roast may elevate the risk of heart problems. For centuries, the British have won wars, made major inventions and discovered life-changing science, sustained only by the humble roast, at the end of a busy week. (We must not forget that tea has played its part too!) What drama! What a tragedy! With Christmas (yes I said it!) just around the corner, this health warning could not have come at a worst time! The lead professor in the research group described the findings as "exciting". Well that is not an adjective that I would have used, unless to convey a sense of ironic tragedy or dramatic irony. The only thing that I can truly look forward to, after a week of risking heart failure in Family Courts up and down the land, now poses its own coronary risks. The Sunday roast is dead! Long live the Sunday roast!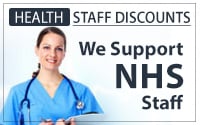 Bastian Lloyd Morris LLP is a Limited Liability Partnership and is authorised and regulated by the Solicitors Regulation Authority. Registered in England under company no: OC329737.