Blog
CAN A BAD WOMAN BE A GOOD PARENT EVEN IF SHE HAS STOLEN HER BABY?
posted on January 31, 2017
Almost every ex tempore judgement in the Family Court starts with the immortal words 'doing the best that I can". Indeed, nearly everyone, whether or not they have read the Book of 1 Kings in the Bible, knows about "the Judgement of Solomon". Mostly, difficult legal matters coincide with difficult moral issues. There has been a recent example of this apparent truism. As always, the story is a sad one. A woman 'stole' a new born baby and raised her as her own to adulthood. Is she a 'thief'? Why certainly, comes the chorus of disapproval. Is she 'good'? Certainly not! I hear you all cry. No 'good' person 'steals' a baby! But was she a bad mother? That is a far more difficult question to answer. We know for sure that the bad things that we do or think do not always reflect in the way that we parent our children. However, intellectually there is something inherently abhorrent about the thought of a kidnapper being a good custodian. Surely they have to be 'bad' by definition! 'Definitely not', says the 'stolen baby', by all accounts now a 'normal 18 year-old woman'. Actually, her views merely highlight the distinction between a good member of society and a good parent. The two things don't always coincide. Given the advances of DNA, the prosecution will have little difficulty in proving its case. I doubt however that the Judge will have similar ease with the sentencing phase. Out goes the cry for Solomon, yet again!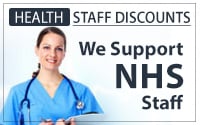 Bastian Lloyd Morris LLP is a Limited Liability Partnership and is authorised and regulated by the Solicitors Regulation Authority. Registered in England under company no: OC329737.