Blog
CAN A MAN SLEEP WITH A WOMAN WHO IS ASLEEP?
posted on March 2, 2017
I know you want to scream at the top of your lungs and declare that obviously you can't have sex with a woman who is asleep. Bizarrely you can. After a moment's thought you will see that this is obvious. Prior consent given just before the act, is not effectively withdrawn merely by falling asleep. It might have been, but then again it might not have. No jury would convict in such ambiguous circumstances. It would however be different if the victim awoke and reacted in a way which clearly indicated that consent had been withdrawn. In those circumstances there is no room for doubt that she has changed her mind. But what if she was still asleep and indicating 'no'? Now we enter the murky hinterland of what is reasonably believed. 'No' to what? "Whether a belief is reasonable is to be determined having regard to all the circumstances" the law loftily declares. A long-standing agreement that sexual activity may take place whilst one partner is asleep, is clearly consent. The Crown Court is a court of law, not a court of morals. A wise precaution, apart from the otherwise precautions associated with sexual activity, is to establish that clear and unambiguous consent has been freely given and not withdrawn. The maximum penalty for rape is life imprisonment.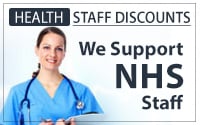 Bastian Lloyd Morris LLP is a Limited Liability Partnership and is authorised and regulated by the Solicitors Regulation Authority. Registered in England under company no: OC329737.