Latest News
FAULT BASED DIVORCE IS AT FAULT (STILL)
posted on November 6, 2017
It is a very curious thing that the law requires spouses to show that at least one party is at 'fault' before they may be legally divorced. Whilst there is something intellectually appealing about this, it is also illogical. People have fallen in and out of love since the very first stories of romance. Samson and Delilah would be a good example of this.  A very recent report has described the 50 years old 'fault based' divorce system as 'painful and sometimes destructive'.  This to some might seem like a statement of the ridiculously obvious.
Divorce by definition is both painful and destructive. However it also invokes every other human emotion from relief to devastation. In fact, what the report is describing is the system itself, rather than the effects of divorce. The system's requirement for warring spouses to prove fault before a divorce can be legally granted is described in the report as a 'legal ritual' which often  results in fallacious or exaggerated claims. Quite.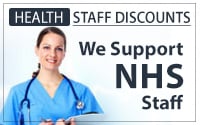 Bastian Lloyd Morris LLP is a Limited Liability Partnership and is authorised and regulated by the Solicitors Regulation Authority. Registered in England under company no: OC329737.