Blog
COULD THE COURT JESTER GUESS THE GESTURE IN COURT!
posted on May 6, 2015
It is definitely far too simplistic to assume that the interpretation of gestures is much less problematic than the interpretation of words. This apparent truism is exemplified by a case that I was once involved in. There the Judge (a very good one at that) and 2 very senior barristers (both known for their urbane sense of humour) engaged in a lengthy, yet scholarly, interchange about what it means when youths do 'that wrist-shaking-hand-flapping-finger-clicking-thing.' The person giving evidence, an elderly social worker manager, was describing a 12 year old's reaction to being told that he would be seeing his father the coming weekend. Personally I have only ever known the gesture under discussion to signify 'an expression of approval', which is the rather formal definition that the Court eventually alighted upon. In fact from the darkest vaults of my memory I recall doing it myself as a rising teen, but only ever with my black friends, never with my white friends. I had been copying older boys and adults of Caribbean extraction. It is one of the minor formative 'cultural experiences' that I sometimes tell my children about. I was therefore genuinely surprised to hear the possibilities of 'an expression of amusement or hilarity' and also 'a derisive insult' being put forward as unchallenged alternative explanations for the gesture. They were surely wrong! Or 'having a laugh' as we used to say to ridicule an obvious mistaken belief. I wondered whether the submissions-inspired, middle-line analysis of middle-aged and very middle-class lawyers had simply taken us from the ridiculous to the sublime? Or perhaps they had confused the wrist/hand-shaking gesture with the more pejorative 'wanker' gesture? Now that would be funny! The very fact that the discussion could take place, in the context of a court hearing, neatly illustrates the way in which sub-culture practices can often be 'promoted' to become part of  a wider sub-culture or even make it to mainstream culture. The boy being talked about was white, attended an all-white school, lived in an all-white area and his parents did not have any black friends. This sort of cultural osmosis can only happen in a multi-cultural society. It's a superb advert for the richness of modern cultural heritage. The contact session went well as well!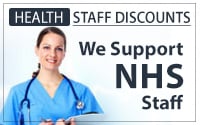 Bastian Lloyd Morris LLP is a Limited Liability Partnership and is authorised and regulated by the Solicitors Regulation Authority. Registered in England under company no: OC329737.