Blog
IS THE FAMILY COURT A COURT OF MORALS?
posted on June 9, 2015
A Local Authority Council has recently been castigated for taking a child into care and making an application for adoption. The Local Authority had suggested that one of the 'harmful' factors was that the child's father was once linked to the English Defence League (EDL). Also the father had received a police caution, when aged 17, for having sexual intercourse with a 13 year old. Commenting that the EDL is 'immoral' and 'racist' the Local Authority deemed that the child, who was born in prison, was at risk of significant harm from his father's parenting, The High Court and higher courts' appeal lists are testament to the fact that first instance courts wrongly place children in care with an alarming degree of regularity. What singled this case out however is the President of the Family Division adjudicating in terms that the case was 'an almost textbook example of how not to do it'. Actually the case also exemplifies 3 important legal principles, well known by family lawyers. Firstly, the Family Court is a court of law, not a court of morals. The moral code and the legal code sometimes coincide and sometimes coincide extensively, but they are different codes. Secondly, it is not the role of the court to engage in so-called 'social engineering'. The question isn't 'would the child have a better life in another placement?' but rather 'could the child have a safe life in his birth placement?' Thirdly, the law tolerates diverse standards of parenting, from the barely adequate to the largely adequate. The point at which low standard parenting will not be tolerated is where it presents the child with the risk of significant harm. That was not the case here, despite father's political beliefs and his previous conviction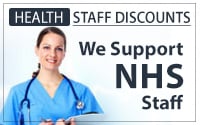 Bastian Lloyd Morris LLP is a Limited Liability Partnership and is authorised and regulated by the Solicitors Regulation Authority. Registered in England under company no: OC329737.